Auslan
Navigation
Browser and room setup
Credits
Auslan
back to top
Sign language is at the centre of Deaf culture and community. In Australia, the Deaf community's language is known as Auslan - Australian Sign Language.
Auslan and other signed languages around the world are highly nuanced with a complete set of linguistic structures. In Australia, two dialects have emerged: a Southern dialect and a Northern dialect. Beyond these, variation occurs, as with all languages due to a wide range of factors including local use of terms, availability of community programs and/or technologies. Several Aboriginal and Torres Strait Islander sign languages exist that are unrelated to Auslan, for example.
Ravi and Emma' is an interactive documentary in Southern Dialect Auslan. It provides an opportunity to engage with Auslan through story. It is not an endorsed instructional language tool.
Further information about and links to Auslan learning resources is available here:
https://deafnav.com.au/understand/communication/auslan/learn-auslan
Ravi was born to two Deaf parents and learnt Southern Dialect Auslan and Singapore Sign Language as a baby. It is his first language. Emma started learning Auslan in 2012 and now embraces it as her second language. She continues to improve her fluency. For the purpose of this project Emma speaks English and signs Auslan at the same time, which impacts the grammatical accuracy of Auslan.
Navigation
back to top
The story is told in three chapters by Ravi and Emma as follows:
| | | |
| --- | --- | --- |
| Chapter | Ravi's POV | Emma's POV |
| 1 | When Ravi Met Emma (2:08 min) | When Emma Met Ravi (1:55 min) |
| 2 | The Test According To Ravi (2:12 min) | The Test According To Emma (2:18 min) |
| 3 | The Future According To Ravi (1:33 min) | The Future According to Emma (1:46 min) |
You can use specific Auslan signs to navigate through the story.
You can change perspectives at any time.
This is the sign you can use to go to Ravi's POV
This is the sign you can use to go to Emma's POV
Browser and room setup
back to top
Device compatibility
Laptop or desktop computer with minimum screen width 1024px, minimum screen height 576px. This corresponds to an aspect ratio of 16:9. If your screen is smaller than this, or you are using a mobile or tablet, some content may not be visible, or you will be prompted to try on a different device.
Browser compatibility
| | | |
| --- | --- | --- |
| Browser | Supported operating systems | Supported versions |
| Chrome | MacOS, Windows | 51 and above |
| Edge | Windows | 14 and above |
| Firefox | MacOS, Windows | 52 and above |
| Opera | MacOS, Windows | 38 and above |
| Internet Explorer | Windows | None |
| Safari | MacOS | None |
| All tablet browsers | MacOS, Windows | None |
| All mobile browsers | MacOS, Windows | None |
Internet speed
A minimum of 2.5 Mbps sustained speed.
Positioning the screen
Please ensure you are in a well-lit room. Avoid bright backlighting such as a bright window behind you.
Position yourself so your torso and head are visible in the webcam.
You can click on this icon when it appears at the bottom left of the screen to check that your hands are visible to the camera for the signs to work.
Make sure your hands are not gloved or obscured from the camera by your sleeves.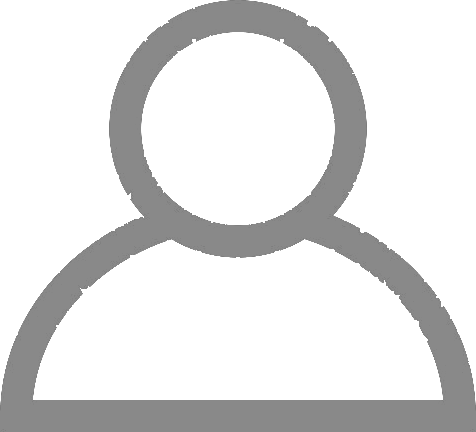 Credits
back to top
Ravi & Emma: An interactive documentary in Southern Dialect Auslan
Co-created with Ravi Vasavan and Emma Anderson
Executive producer/director
Kylie Boltin
Producer/co-director
Ella Rubeli
Script & interviews
Charlie Swinbourne
AI and site build
Silverpond
Jonathan Chang
Yanni Florence
Adel Foda
Simon Hudson
Kirill Radzikhovskyy
Thomas Schulz
Susan Sheldrick
Daniel Suess
Katie Wallace
Creative direction, additional development, digital project management
SBS Digital Creative Labs
Matt Smith
Ramkumar Shankar
Sasha Gallagher
Megan Gibbon-Chambers
Design and animation
Buck
Music
Helen Grimley
Sound
Alex Francis
Additional interviews
Cathy Heffernan
Research
Debra Shulkes
Editor
Rolando Olalia
DOP
Daniel Hartley-Allen
Gaffer
Sky Dominic
Sound operator
Phil Cole
Interpreters
Daniel Hately, Bettina Girdler
Subtitles/Closed Captions
SBS
SBS Project Manager
Casey Williams
Thanks to our consultants
Expression Australia
Stef Linder, Maxine Buxton
Melbourne Polytechnic
Ramas McRae and Ida Rogers
Deaf Australia
Kyle Miers
Dr Lou de Beuzeville
Dr Breda Carty
Victorian Deaf Education Institute
The Deaf Society
Thank you to our volunteers, who helped train the artificial intelligence in this project, many of whom wish to remain anonymous.
Eva
Violet
Sturt
Catherine
Daisy
Cameron Hooper
Alex Hipolito
Hannah McPierzie
Teresa Gray
Simon
Erica Harper
Allison J Moon
Belinda Hoare
Jonathon Sumner
Kat
Daniel
Gabrielle Hodge
Tom Duckett
Shayla
Ben Milton
Kate Disher-Quill
Uma Iyengar
Rowena Potts
Lina Vdovii
Jarrad Nicholas
Dan C
April Tafe
John McLean
Jimmi
Jason
Michele Fernandez
Melissa
Rezan Amiruddin
Steph Quine
Nick Ferguson
Freya Rubeli
Anna
Joel
Andre
Farideh
Sam Blade
Will Whiting
Dani Fried
Guy Anderson
Cheyenne Andrews
Evie Andrews
Abir
Phoebe Jeebe
Laura Anderson
Ben Wise
Jarvis Macknamara
christine sun kim
Maddy Ruskin
Helen Chen
Rita
Gilbert
Frank Mtao
Stallone Sultan
Zain Nabi
Wesley Kuo
Stephen Griffith
Sophia G
Prema Menon
Annie Fong
Ashleigh Butler
Stephen Nicholson
Trisha Balharrie
Cheryl
Jono Yuen
Eddie
Edward
Jaycob
Dylan Beasley
Murray Emerton
Tracey Rogers
Jane Taylor
Siobhan Condon
Jarrod Anderson
Susannah Singh
Bettina Frankham
Mila Nery
Laura Quinnell
Paddy Nash
Liz Burke
Edwina Brennan
Chris Hopkins
Rachel Williams
Sarah Swilks
Ciara Bowe
Harry Eggington
Marc Jamais
Natalie Gonzales
Farah
Miller
Digvijay
Camellia Aebischer
Julia Waugh
Damian McDermott
Belinda
Kulasegaram Sanchayan
Leila Hanaumi
Laura Amphlett
Wendy Devlin
Eddie
Matthew Andrews
Edward Dehe
John-Paul Marin
Natasha Eves
Mark Mariano
Suchada
Rachel Miers
Ginger
Brian Vo
George Butler
Natasha Ravlich
Dan
Louise
Lizzie Silver
Kerryn Anderson
Christine Munro
Cath
Jane Taverner
Ace Pecenpetelovski
back to top